Quality, accuracy and speed
at every kilometre
BAP Polska has considerable experience in the transport industry, which guarantees professional cooperation and reliable performance to all our clients. Our goal is to fulfil orders in an efficient, fast and secure manner.
Years of experience in road transport have strengthened our position as a reliable and trustworthy business partner.
Vehicle fleet
caring for the reliability of service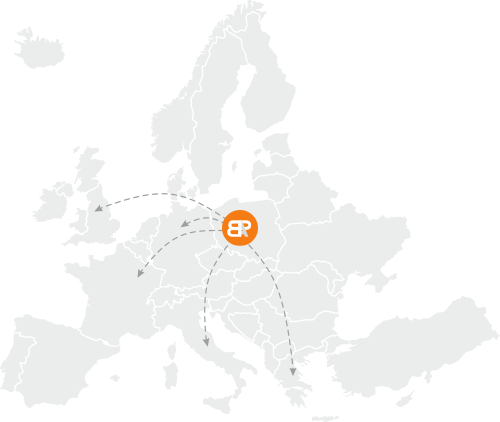 Professional and timely
international transport
We provide professional and timely transport service supported by twenty years of experience in the transport, forwarding and logistics industry.
We specialize in the transport of vegetables and fruit by double deck refrigerated trailers.
The main destinations that we offer are the western and southern parts of Europe, including England, France,
Germany, Belgium, the Netherlands, Italy and Greece.
Contact us
and learn everything
0048 58 688 85 50
+48 734 489 144
+48 600 447 503
FAX: 0048 58 765 14 37
BAP POLSKA SP Z O. O.
ul. Redłowska 52/9
81-450 Gdynia
NIP: 5862249591