Quality, accuracy and speed
at every kilometre
BAP Polska Sp. z o.o. provides professional and timely service based on twenty years of experience in the transport, forwarding and logistics industry. Thanks to our experience, we offer our clients professional cooperation on favourable terms.
Our goal is to fulfil orders in an efficient, fast and secure manner, which is why we approach each client individually, matching the solutions to the needs and requirements that the client puts before us. Each load receives appropriate conditions and attention on our part so that it can be delivered without any problems to its destination.
In our work, we prioritize quality, accuracy, speed and client's satisfaction with the service, thanks to which we can guarantee:
openness to client's needs
cost optimization
extensive services
timely deliveries
insurance of entrusted cargo.
Any questions about our offer?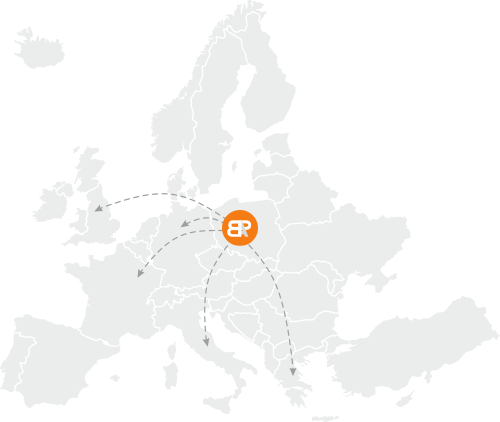 Professional
international transport
We specialize in transport on the international market.
Our main destinations include England, France, Germany, Belgium, the Netherlands, Italy and Greece.
Skontaktuj się z nami Contact us

and learn everything
0048 58 688 85 50

+48 734 489 144
+48 600 447 503
FAX: 0048 58 765 14 37
BAP POLSKA SP Z O. O.
ul. Redłowska 52/9
81-450 Gdynia
NIP: 5862249591